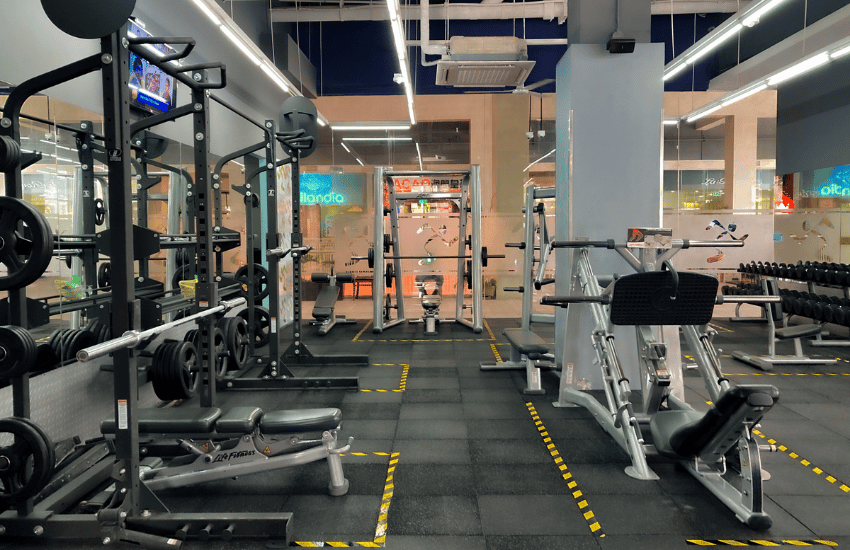 2023 Predictions for the Gym & Fitness Industry
As your gym carries out its end-of-year review and plans its strategies for 2023, it's helpful to consider trends and patterns for the gym and fitness industry. These give an idea of expectations for after the ball drops on New Year's Eve. Predictions for the year ahead could help support decisions on your gym's next steps. Toward that end, here are some of our predictions for the New Year.
The average monthly advertising spend on athletics and fitness equipment decreased by 4.6 percent from 2021 to 2022. Some theories for this trend are that pandemic restrictions were loosened and gyms reopened. We also saw the popularity of Peloton wear off, as the company has been experiencing massive layoffs and other problems this year.
These patterns indicate people spending less on at-home fitness options, which can be good news for gyms. We predict that we'll see even more people heading to the gym in 2023, now that everyone is mostly comfortable being in society again, wanting to get out of the home and seeking opportunities to be social.
The world's health and fitness club market has an anticipated growth rate of 10.6 percent from 2018 to 2023. This means there could continue to be an increase in health clubs and other fitness opportunities into the New Year.
This is good news for the industry as a whole and an opportunity for gyms to gain a bigger share, yet it could also signal increased competition for established gyms and health clubs. To keep up and stand out, gyms may need to take steps like:
Increased Employee Demand
The Bureau of Labor Statistics expects the job outlook of fitness trainers and instructors to grow by 19 percent from 2021 to 2031. It considers this level of growth much faster than the average. This prediction indicates an increased demand for employees in this field in 2023, which also supports the idea of an increased membership to teach.
Gyms can respond by having a hiring strategy and process. Good employees can contribute to many aspects of a gym's success, including:
Enticing members to that location

Motivating and retaining members

Supporting weight loss and health goals 

Increasing the gym's offerings

Helping the gym keep up with an increasing membership

Providing a mix of virtual and in-person fitness options
The pandemic brought more fitness opportunities online, and that hasn't gone away now that more people are returning to gyms. It bred a hybrid model that incorporates a mixture of working out in person and following along with online workouts.
Your members can take advantage of a range of fitness options online, or you can offer some yourself as part of a membership. By having your own online fitness programs, you can keep members engaged with your brand and community whether they're at the brick-and-mortar gym, in their living room, or on vacation.
Give the best experience possible by keeping up with modern technology. For instance, you could provide members with a gym app and integrate with fitness wearables and machines.
We predict that gyms could easily retain members going forward, as people want to go to gyms and focus on health. It will help to follow modern member motivations, which include:
Rock star trainers that bring members and keep them motivated

Opportunities for members to work out together, which include fitness classes

Encouragement to focus on intrinsic goals, which keeps members dedicated