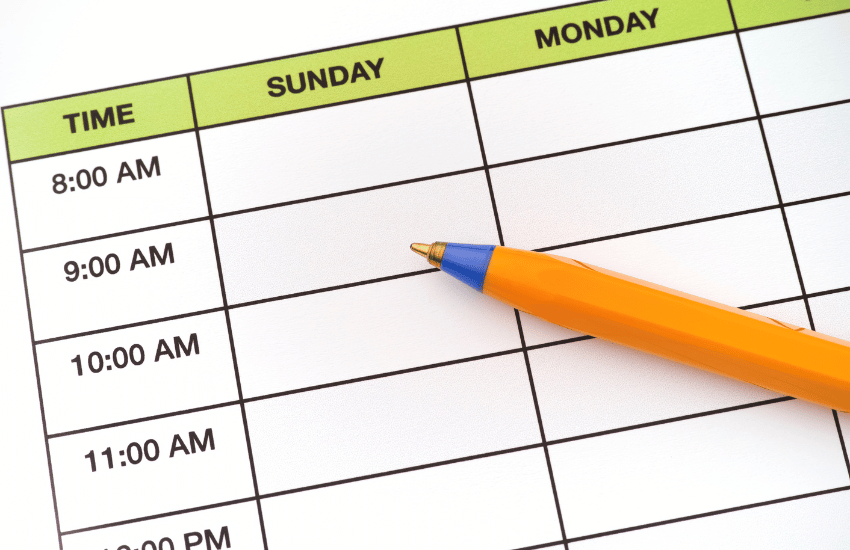 How Paramount Acceptance's Scheduling Software Can Help Streamline Your Gym Facility
A gym has many parts to manage, and it's easy to get stuck in administrative tasks rather than taking a larger role in fitness and member connections. But when you simplify those administrative duties through gym management software, gym operations tend to run better and you gain more time to spend on the aspects of your gym business you're most passionate about.
Scheduling is a main aspect of running a gym that can easily become more complex than it initially seems. Paramount Acceptances' PULSE gym management software provides scheduling software to optimize your various schedules, improving your gym's overall functioning.
You have many types of schedules to manage as part of a gym facility, and PULSE can help you with all of them.
Use the software to schedule:
Fitness Classes:

Create an effective schedule of

fitness classes

and track all the complexities of this type of schedule, including dates and times, types, frequency, fees, member attendance and more.

Personal Training Sessions:

Schedule available training session appointment times with each trainer, and schedule the sessions.

Employees:

Input your employees and manage their hours and classes, sessions or other services.

Facility:

Track the full schedule for all parts of the facility, including changing hours, classes and sessions, maintenance appointments and so on. The schedule could include any additional services your gym includes, such as a spa, childcare center, smoothie bar or gift shop.

Spa:

Allow members to book any spa services your gym offers.  
You can use scheduling software to see the full picture of your gym and also to zoom in on specific components at any given time.
Benefits of Scheduling Software
Your gym can carry out its processes and operations better with scheduling software. It removes inefficient methods like spreadsheets and instead creates systems that are more organized, easy to use, automated, updated and helpful.
Share a Real-Time Calendar with Members
Members and prospective members want to know your gym's schedule in real-time so they can plan workouts, know when you're open and quickly see if there's a fitness class or personal trainer slot they could join. Scheduling software helps you have a well-organized gym calendar of hours, classes and trainer sessions that you can share with members online.
You can even set it up so members can book appointments online and see your class and training schedules from the PULSE app on a smartphone, which are major steps toward a better member experience. 
Strategize Fitness Class 
It's easier to manage fitness classes with an organized and easy-to-adjust master schedule. The schedule simplifies the process of tracking:
The busiest time slots

The most popular classes and teachers

Types of classes

Open slots
This information supports strategic plans for adding, removing or otherwise adjusting classes. 
Keep a Pulse on Gym Operations
In the same way, you can:
Track the popularity of specific trainers or training time slots

Get an idea of busy and slow times of your gym

Gain a better sense of how every aspect of the gym is running
This information allows you to make positive improvements through scheduling adjustments.
Learn More About Paramount Acceptance Software
Paramount's software supports gym businesses in many ways. The scheduling software alone can help your gym create better processes and streamline operations. You can use it to easily find what's working for your gym and where there are areas for improvement. Overall, better scheduling helps your business, your employees, and your members, so everyone is a happier camper!