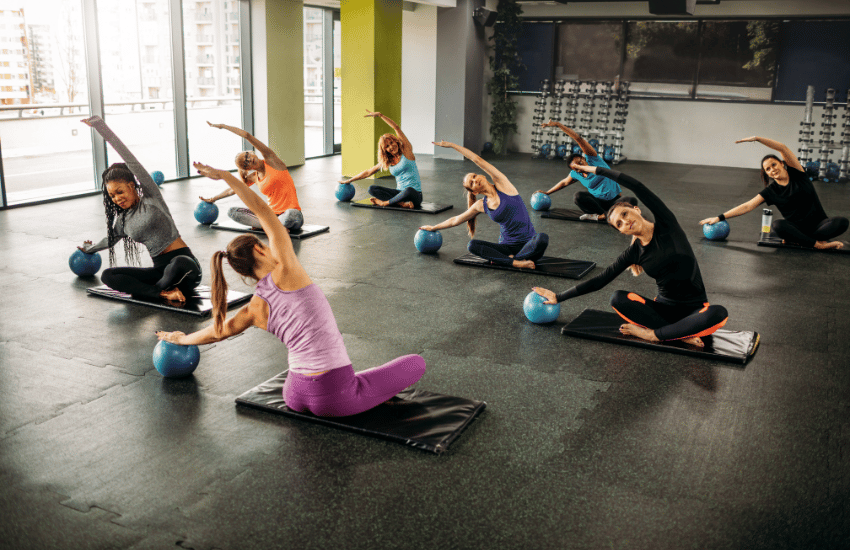 Gym Owners: How to Start and Maintain Fitness Classes
When establishing a gym you typically start with a beautiful space and equipment. The next step can be to offer amenities that can improve the overall experience for your members. Providing fitness classes is a great place to start.
Let's consider a pathway for starting fitness classes and then maintaining them once they're set up. 
Consider What You Have
Start by taking stock of your current gym situation. Your fitness classes may be limited by certain factors or be wide open to possibilities. Ask yourself questions like: 
Which spaces can hold fitness classes, and what is the capacity?

Consider that people can mostly stay in place for some types of exercise, such as yoga or cycling, while they'll need room to move about for other types, such as dance.

 

What equipment do you have?

You may want to base some classes around equipment your gym already has, such as stationary bikes, step platforms or resistance bands. You may be able to ask people to bring their own equipment if it's something simple like a yoga mat, with the option of bringing a towel or having a few mats on hand for those who need them. If you need to purchase equipment, consider how the budget impacts different types of classes.

 

What are your staff's qualifications?

Perhaps you already have staff members who are trained and certified to teach certain types of classes. This may be a good place to start.

 

What is this gym's focus?

Your gym may want to offer a variety of classes, or you may prefer to stick to a certain niche. It all depends on the type of gym you want to have.

 
Find Ways to Grow
Once you've started some fitness classes, look for ways to grow and expand your offerings. Here are some thoughts to guide you: 
What are the costs?

Consider your budget for the number of instructors your gym can include for each pay period, as well as other expenses associated with each class. Weigh whether costs may help attract and maintain members, which could ultimately increase revenue.

 

Where are the gaps?

To grow your fitness classes, take a look at different types of gaps your gym currently has. Which times slots are not filled? Are there types of fitness or fitness levels you're skipping? Are your offerings inclusive for all members? Use your answers to these questions, and consider asking members for feedback, to see where to go from here. Also,

class scheduling software

can help.

 

What are others doing?

Look for inspiration by checking the fitness offerings of other gyms and digital fitness programs. You can often find fitness class schedules on gym websites. See which types of classes might work for your gym. Take this as inspiration for you or your staff to

design your own gym programming

.

 
Maintaining Fitness Classes
Once you establish a fitness class program, here are some ideas for maintaining it: 
Create and maintain an

organized gym schedule

 

Post a real-time schedule on your gym website and app

 

Allow members to sign up online or through the app

 

Provide

good working conditions

to entice good instructors to come to your gym and stay

 

Adjust time slots, instructors or other factors as needed to provide the best class experience

 

Incorporate member feedback if possible

 

Ensure class equipment and the environment are clean, safe and properly maintained

 
We hope these tips help your gym grow a successful fitness class program. Also, please share any tips your gym has for starting and maintaining fitness classes!