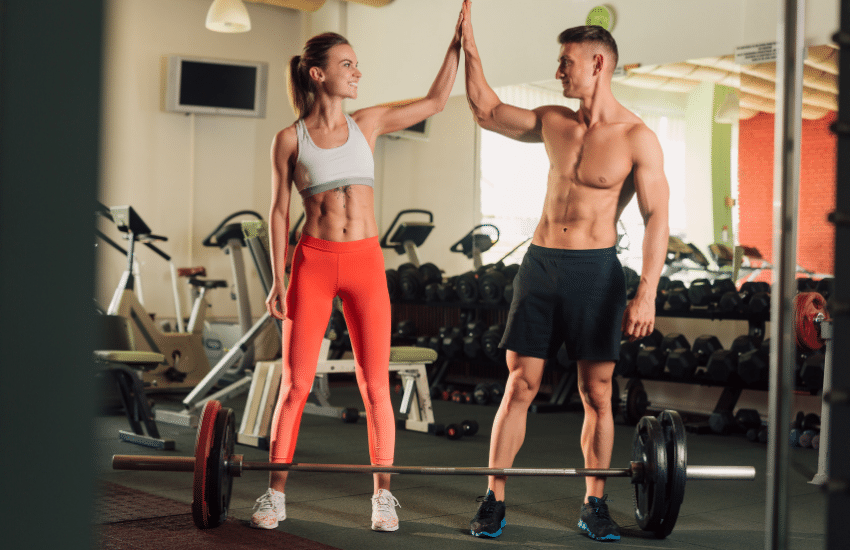 5 Ways to Ensure That Your Gym Business Succeeds
Like any business, it's not enough to simply start a gym. Starting a business does not equate to success. You need to put planning and effort into the right areas to improve your chances of succeeding in the gym and health club industry. Here are five areas to focus on:
1. FIND A GREAT LOCATION
People won't visit your gym if they can't find it or it seems out of the way. Choose a great location that's convenient, away from direct competitors and has a lot of foot traffic.
You may want to scope out shopping centers that are already highly visited, such as a supermarket shopping center, or one that can be seen from a busy road. This way, people will notice your gym every time they're in the area, and you won't need to put as much effort into getting your name and location out there through marketing.
The ideal location may vary according to the type of gym you plan to have. For example, make sure a niche gym is near the intended audience.
2. DEVELOP A BUSINESS PLAN, PROCESSES AND PROCEDURES
Truly treat your gym like a business to ensure success. This means having a business mindset and focusing on the administrative side as much as the fitness side. Just as you would encourage members to set their fitness goals and create a plan to achieve them, do the same for your business.
Develop a business plan that helps you map out the type of company you want to have and how to achieve your goals, with a projected timeline to go with it. Keep in mind that you can adjust along the way if needed.
Include things like:
Your mission statement
Your gym's niche or focus
The types of equipment and services you'll offer
The type of audience you want to attract
Also, develop processes and procedures for how your gym will run, and consider using gym software to streamline your business duties like:
Payroll
Marketing
Membership acquisition and retention tracking
Scheduling
3. CREATE A CLEAN AND MAINTAINED ENVIRONMENT
People want a gym that's inviting and in proper working order. They want the machines to work when they're ready to use them, and they want a clean and sanitized environment.
Sanitization has always been important, since you're dealing with sweat, and now is even more essential since the dawn of the coronavirus pandemic. Your gym should also have an environment that is decluttered, well-organized and clean everywhere, including the floors and bathrooms.
Members deserve a cleaned and maintained gym with the dues they pay each month.
4. FIND AND RETAIN A GOOD STAFF
Your staff will be the frontline people of your gym, interacting with your members more than you do. This means you should choose wisely, hiring people who are fitness professionals and who will embrace the company culture you want to have.
Look for fitness experience and credentials, and consider diversity during the hiring process. Also, put systems into place to retain good staff members. For example:
Provide good wages and benefits
Offer continuing fitness education opportunities
Create a positive and inclusive environment
Reward a job well done
5. FOCUS ON MARKETING AND RETENTION
A successful gym needs a balance of marketing to find new members and retaining current members. Of course, the beginning will include more of a focus on marketing. Try techniques like:
Local print marketing
Localized digital marketing
Social media
Coupons, promotions or free trial memberships
We hope these tips help your gym business succeed for a long time to come!