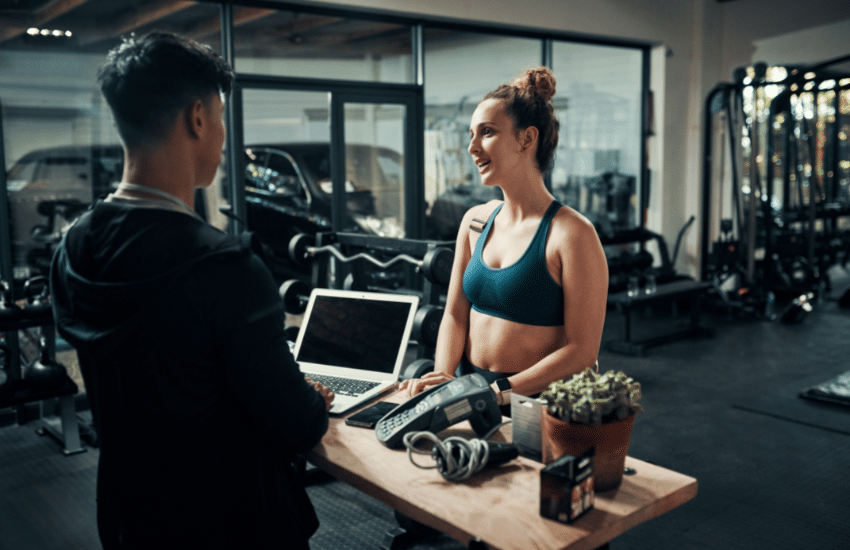 5 Things to Look For in Gym Management Software
If your gym is ready to streamline operations with the help of gym management software, how do you pick one… or better yet, how do you pick the right one for your gym? This list of five things to look for can guide you during your research. 
1. Tools That Streamline Your Workload
The whole point of having gym management software is to make gym duties more efficient and create better processes. Toward this goal, find software with the tools you need for the duties your gym carries out. Helpful gym management tools allow your gym to manage your members effectively, keep track of your employees, manage sales, and keep track of services like personal training and a corporate wellness program. It should also track data and provide effective reporting. Effective software can also help your gym automate billing to improve the member dues process. 
2. A Customer-Focused Website and App
Gym management software can help your gym improve your members' experience, improving your business overall. Look for software that allows you to share up-to-date gym schedules on a website, allowing members to sign up for classes and personal trainer sessions. It should also be easy for them to pay their member dues and collect their personal information online. An extra step is to offer a member app that gives members these abilities from their mobile devices. 
3. Tools to Track Leads, Sales, and Members
Your gym needs to focus on attracting new members, turning leads into sales, and then maintaining the members you have. That's why you should look for gym management software that helps you track all these aspects of running a gym. Look for a leads management tool that allows you to track leads and collect helpful information on them. Also, look for sales and member management features. 
Your gym can make improvements by being more aware of member attendance data. That's why it's a good idea to look for software that provides this type of data. The right gym management software can show you helpful information like times, classes, and teachers that get the most traffic compared to slow time slots. Having this information can inform certain decisions and show where there is room for improvement. For instance, a busy time may benefit from childcare and spreading out members through different class offerings, programs, and layouts. On the other hand, a slow time may require efforts like marketing, special programs or employee changes.
5. Customizable Solutions
Not all gyms are alike, so they won't all need the same gym management software. You don't want to get bogged down by or pay for features you'll never use, and, at the same time, you want to make sure you have the features that would support your gym. That's why looking for software that can be tailored to your gym is very helpful. Working with a company offering services and integrations that complement your software is also critical.  
When researching gym management software, consider these five things that make gym software stand out. Keep them in mind when you see the features and tools Paramount Acceptance's software offers. We're also happy to discuss how our software could work for your gym and how it can be customized to fit your needs.