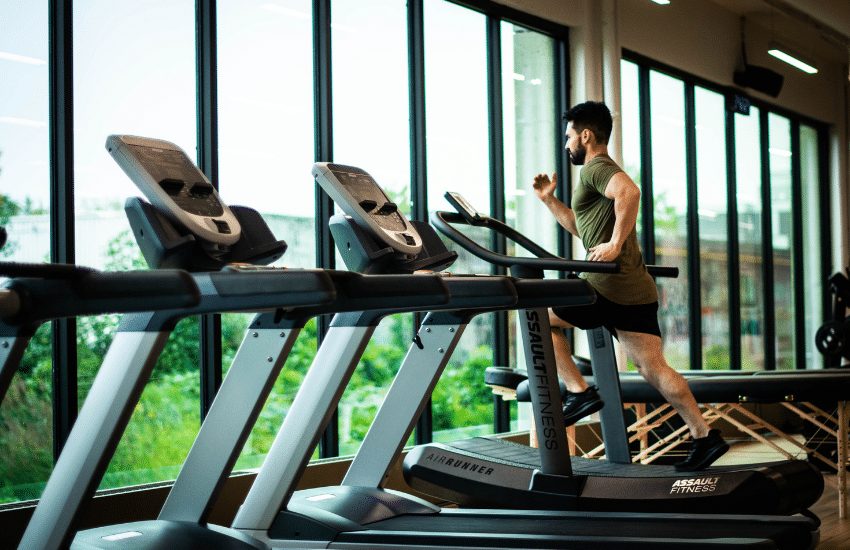 Back to the Basics: 10 Things Every Gym Should Do
If your gym could use some new life breathed into it, it's time to go back to the basics. Here are 10 areas to focus on:
1. Greet People by Name
It's not hard to create a personal atmosphere that helps all members feel welcome. A simple technique is to learn each member's name and greet them by it when you see them. Encourage your staff to do the same, and of course, know your staff members' names as well!
2. Clean the Facility Daily
Keeping the gym clean and sanitized has always been important, but even more so after the Covid-19 pandemic. Use a disinfecting cleaner on the equipment, surfaces and floors. Also, offer members sanitizing wipes for machines and hand sanitizer. The CDC has more info on keeping your gym sanitized.
3. Keep the Gym Exterior and Interior Maintained
Keep up with any building problems and concerns, such as a roof leak or plumbing problem, and look into issues members point out to you. Also, make sure you maintain everything from the AC system to the gym equipment, and fix or replace anything whenever needed.
4. Have a Good Customer Service Partner
Most likely, you and most of your staff are more passionate about fitness than you are about keeping up with phone calls, messages and other customer duties that go beyond helping members work out. Take this administrative part away from your team by having a good customer service partner like Paramount. We offer automated voice support, in-person support specialists and related services.
5. Create Frictionless Technology Experiences
Streamline processes for yourself, your staff and your members by using the right technology. Gym management software allows your members to pay online, provides real-time schedules on your website, tracks members, manages employees, tracks marketing efforts and much more.
6. Motivate Members
Retain members by helping them stay on track with their fitness goals. Have your staff help them set those goals and track milestones, providing recognition or rewards when they meet them. Other ways to motivate include tailoring workouts to individuals, creating a fitness app and starting an accountability group.
7. Focus on Retention
Member retention is an easier, more cost-effective way for your gym to be successful than marketing for new members (although you should do some of that too). Member retention is best achieved through a positive experience at your gym, which the advice throughout this post could help you with. Overall, remember your current members and make sure they're happy (Ask them for feedback!) rather than always focusing on new people.
8. Go High-Tech
Modern people want convenient and high-tech experiences with all businesses, and that includes your gym. Find ways to make this happen, such as creating a gym app, connecting equipment to wearables and the app, and providing virtual ways to stay in touch, such as social media, at-home fitness content and a real-time website.
9. Don't Stop Marketing
While retention should be the priority, it's also essential to continue marketing your gym. Try a variety of approaches, including social media, SEO on your website, ads, hosting or sponsoring events, and more.
10. Treat Staff Members Well
Being a good place to work will create a better gym atmosphere and trickle down to your members. Be good to members through competitive wages and benefits, continuing fitness education, seamless processes and procedures, a supportive and inclusive environment, and a positive workplace.
We hope your gym benefits from these basic steps every gym should take. If you improve the basics, it's easier for the rest to fall into place.