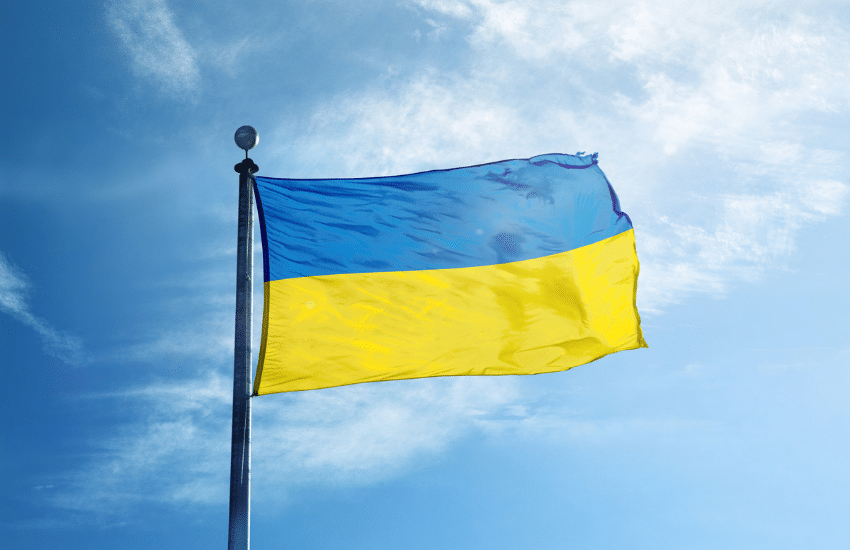 3 Fundraisers Your Gym Can Hold to Support Ukraine
Everyone is focused on the Russia-Ukraine war, with many wanting to find ways to support Ukraine from their own corners of the world. As a leader of your gym community, you can provide concrete ways for your members and the community around you to work together and provide relief to the people of Ukraine.
An excellent way to do this is through fundraisers. Rather than collecting items or trying to help in some other way, fundraisers offer an option that's relatively convenient on your end and provides direct benefit on the receiving end. Consider one or more of these three fundraising options:
1. Tie Fundraising In With a Fitness Challenge or Program
Try a challenge or program based around a fitness theme, such as losing a certain amount of weight or meeting a designated fitness marker. You can charge a registration fee for your gym to increase revenue, while encouraging participants to raise money toward reaching their goal. Here are a few ideas on how supporters can sponsor participants:
Donate a certain amount of money per pound the person loses, per pound they add to their strength training routine or another fitness marker

Donate an amount per tier a person reaches in a fitness journey

Donate an amount simply for completing the challenge
The charitable aspect brings in more participants, while the fundraising element provides added motivation and accountability. It helps if you share progress tracking of participants and give prizes to the leaders, such as freebies from your gym or donated gifts from local businesses.
2. Host a Community Fitness Event
Organize a fitness fundraiser such as a walk, run or cycle race. You could instead go in a more unique direction, such as a dance-a-thon. These kinds of events are perfect for opening up to the public rather than solely your membership. It gives a way to market your gym in your community while fundraising at the same time.
Similar to the previous idea, participants can pay a registration fee and then gain sponsors to pay per mile or other marker. Another option is to ask for a fixed amount from sponsors as a donation. This kind of event gives a good opportunity to have a booth with information about your gym, membership sign-up opportunities and potentially promotional freebies. You also have the option to invite other businesses to have a booth, which you could charge for or not. Other booths enhance the experience for participants when they provide freebies, free health services or food/beverages.
3. Match Member Donations
Another option is for your gym to match donations to a Ukraine support charity that are made by your members and social media followers. You can say you'll match up to a designated amount, which is however much you feel comfortable with. Then, if you have chosen a nonprofit to donate to, you may be able to deduct your charitable donations on your business taxes.
In this case, spread the word to your members and on your gym's social media pages, encouraging them to donate. By matching, you can contribute more to the cause without putting the entire financial burden on your business.
Pick one or more charities supporting Ukraine in advance to let participants know where their help will go. If you're not sure how to help, here are some organizations seeking donations.
These three fundraising ideas provide ways for your gym and community to support Ukraine, all while marketing your gym and encouraging healthy lifestyles in the process. You can easily incorporate them with other charitable efforts your gym hosts or participates in throughout the year.