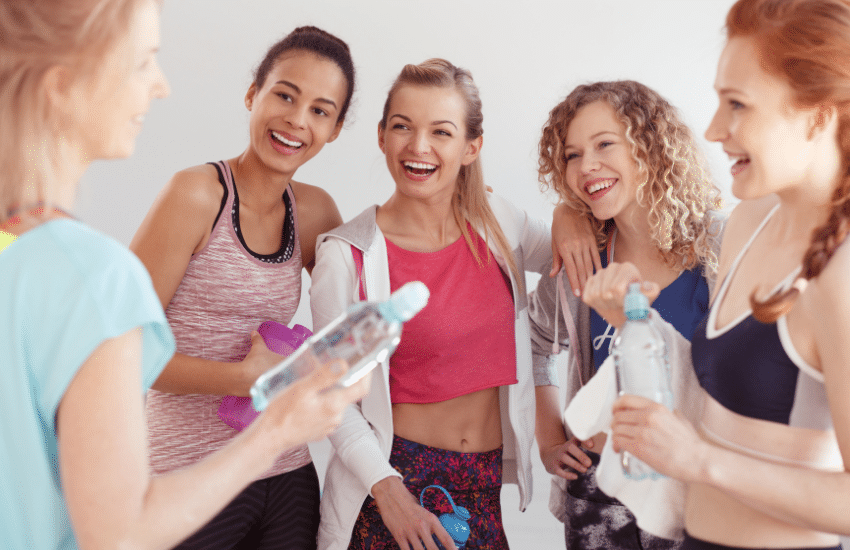 Tried and True Back to School Gym Promotions
It's always smart to consider the time of year when you're marketing your gym. Just as you can create an influx of members after the new year andas summer approaches, you can create promotions based around going back to school.
This may be a slow time of year for your gym business as summer is ending and people are focused on preparing for school, yet promotions can put your gym on people's minds when they're seeking out good deals.
Here are tried-and-true school-focused promotions for your gym to consider:
1. FOCUS ON FREE TIME FOR PARENTS
This is a great time to target parents who may have extra time they can spend on themselves now that their children will be back in school. Try promotions that encourage self-care and pampering yourself. Play with back-to-school messaging and imaging to connect to parents.
For example, you could try a promotion like:
"Your kids are back in school. It's time to get back in the gym."
"Let the teachers care for your kids while you care for yourself."
"Frazzled after a kid-filled summer? Work out your stress."
In addition to the promotions, consider your scheduling. Gym classes during school hours may bring parents with flexible daytime schedules. But also consider parents who work during the day, and think about offering childcare programs or special kid's exercises during evening parent gym sessions.
2. PLAY UP SPECIAL BACK-TO-SCHOOL PRICING
Everyone is looking for a deal during the back-to-school shopping window. People are on the lookout for special pricing, even if the product or service has nothing to do with school. This makes it the perfect time to catch people who are paying attention to ads and marketing.
Make sure your gym is offering some kind of special offer that helps people—even those who aren't students or parents—feel like they're getting a steal. You could offer:
Discounted membership
Coupons for classes or trainer sessions
Gifts with the purchase of a membership, such as merchandise or extra services
Free smoothies
Other deals that fit your specific gym or health club
3. CREATE PROMOTIONS TIED TO A STUDENT ID
Offer something special to students who show a valid student ID from any school for all ages. You might want to:
Offer a school-themed gift like a backpack
Give away tickets to a fun activity like the movies
Provide something from your gym, such as merchandise or a free gym session
Consider different prizes for children, teens and adults. Keep in mind that bringing children to your gym for a school prize will help parents become aware of your gym and what it has to offer. You can even provide parents with gym information and a day pass. Also, a school promotion can bring in high school, college and adult students who may decide to become members.
GET THE WORD OUT
No matter what back-to-school promotions you decide to try, you'll be getting your gym's name and branding in front of the public. You're likely to see an increase in interest just by creating a promotion during a time of year when people are paying attention. You'll make the most of your marketing efforts with gym software that helps you track each promotion and see your results.