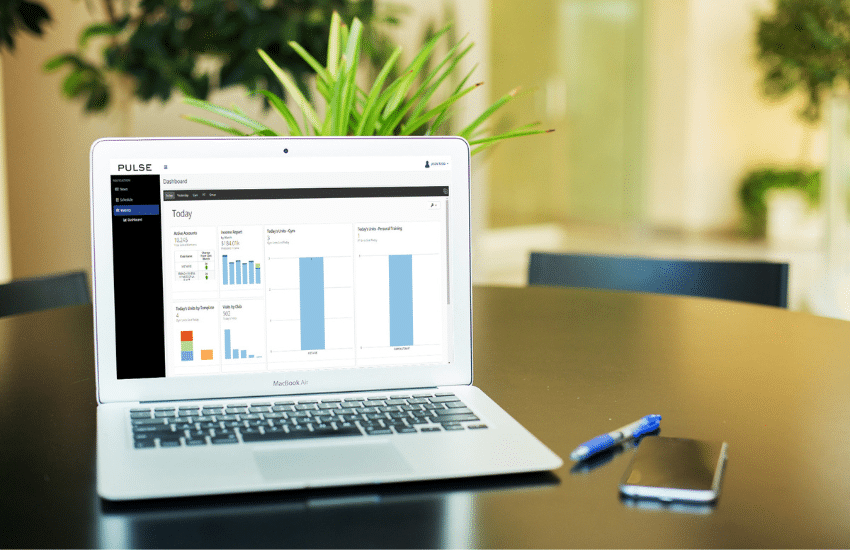 The Essential Guide to Fitness Management Software
Are you struggling to stay on top of your fitness business operations? Do you feel like there just aren't enough hours left in the day to keep everything organized and running smoothly? If so, you need an efficient solution that can help streamline a lot of the aspects of your fitness enterprise. By taking advantage of today's online solutions' latest technologies and capabilities, you can significantly improve your gym or studio's organization and reduce administrative task time. In this guide, we will go over why investing in a quality fitness management system is essential for any modern-day business owner to succeed and some key features that make these tools incredibly useful. Read on for more information about how incorporating such technology into your routine will empower your workflow and bottom line!
What is fitness management software- an overview of the technology
Fitness management software is a comprehensive tool designed to streamline and optimize the operations of fitness centers, gyms, and health clubs. It is a centralized platform that enables fitness professionals to efficiently manage various aspects of their business, such as member management, scheduling, billing, and reporting. This software automates processes, tracks member attendance, and monitors their progress. It also offers class and appointment scheduling features, online registration, and member communication, providing a seamless and efficient experience for fitness businesses and their members.
Different types of fitness management software – which one is right for you
Selecting fitness management software involves carefully evaluating various available software options. The process starts with identifying the specific needs and requirements of the fitness business, such as member management, class scheduling, attendance tracking, and reporting capabilities. Next, thorough research is conducted to explore different software providers, considering factors like features, functionality, user interface, and ease of use. It is crucial to consider the scalability of the software to accommodate future growth. Reading user reviews and seeking recommendations from industry experts can provide valuable insights into the software's performance and reliability. By carefully considering these factors, fitness businesses can choose a software solution that best suits their needs, streamlines operations, and enhances overall management efficiency.
Benefits of using fitness management software
Fitness management software is becoming increasingly popular with businesses offering fitness services. The key benefits of good fitness management software include data tracking capabilities. With the right system, businesses can effortlessly track customer data like age, gender, and performance metrics. Combining powerful analytics tools with customized reports and customizable dashboards clearly illustrates progress, patterns, and opportunities to improve customer service. Furthermore, storing client information in one place allows coaches to access and update relevant details from any device quickly. Lastly, automated marketing campaigns help streamline how fitness professionals reach out to previous and current customers, ensuring that all communication is tracked effectively for better follow-up efficiency. These features provide top-notch customer experience at every stage of the journey.
How to select the best fitness management software for your business
Starting and running a fitness business is a complex process, and selecting the correct software is an important factor in its success. Fitness management software can ensure that you can manage your classes easily, coordinate bookings with clients, track attendance, manage payments, and automate administrative processes. When choosing which one to use for your business, carefully research the options available to you. Consider the features offered, your specific business needs, ease of use, and training support when deciding which one best meets the requirements of your organization. With careful analysis and evaluation, you should be able to find the right software that enables you to maximize your success.
Standard features of fitness management software, such as scheduling, payments, and reporting capabilities
Fitness management software offers a convenient way to streamline the administrative components of running a fitness business. It has many features, such as scheduling options, providing users an efficient way to view past and current bookings and reserve time slots for classes or services. Additionally, its payment capabilities make collecting payments easy and hassle-free. This software also offers comprehensive reporting functions that allow businesses to keep track of performance metrics such as financials, attendance, and customer analytics. With all these features working in unison, fitness management software makes it simpler and easier to manage operations more accurately.
Tips for getting the most out of your fitness management software
It's essential to effectively leverage the features and functionalities to get the most out of fitness management software. Firstly, thoroughly familiarize yourself with the software by exploring its user interface, menus, and settings. Customize the software to align with your business needs, such as configuring membership types, setting up class schedules, and defining payment options. Also, remember to regularly update member information, attendance records, and payment details to ensure accurate and up-to-date data. Utilize reporting and analytics tools to gain insights into key metrics, such as membership growth, revenue trends, and attendance patterns. Finally, encourage staff members to receive training on the software and ensure they are proficient in using its features to streamline their tasks and enhance productivity. Regularly monitor software updates and new feature releases to stay informed and utilize the latest advancements. By fully engaging with and optimizing fitness management software, businesses can maximize efficiency, improve member experience, and achieve their operational goals.
In summary, fitness management software is a powerful tool for managing any physical fitness business. Its wide array of features and data tracking capabilities can help streamline tasks, improve customer service, and increase overall efficiency. Do your research and select the software that best fits your needs to get the most out of it. Additionally, be sure to experiment with different features and take advantage of additional resources offered by the provider to maximize their potential benefits. By following these tips, you can feel confident knowing your business will be well managed with the right fitness management software.
.