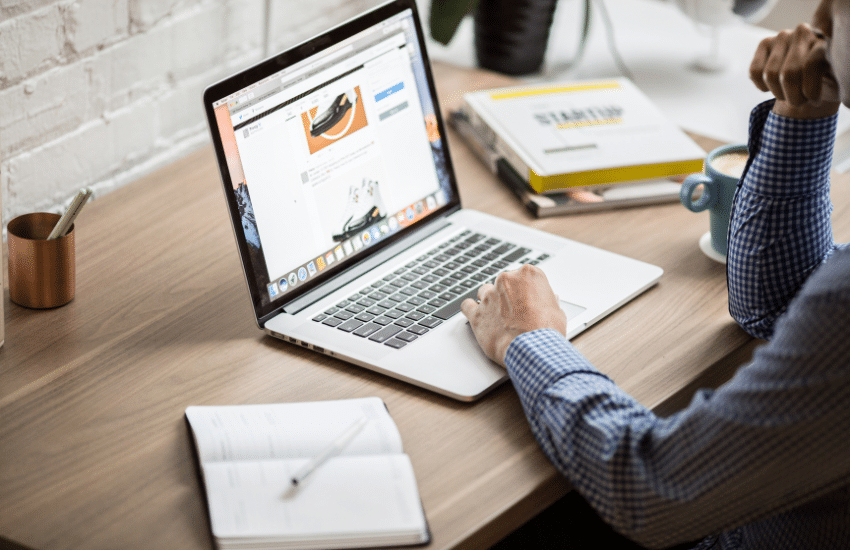 Your 2023 Gym Website Checklist
It's important to have an updated website that follows current website trends and gives gym members what they expect.
Hopefully, you already have a website covering the basics, including gym location, contact information, payment methods, and online gym schedules. Assuming that's the case, let's go from there to cover modern best practices or trends.
Follow this gym website checklist to be on the right track for 2023.
Your business should have a distinguishable brand that includes elements like:
Specific brand colors

A logo

Chosen fonts

A mission statement and values
This brand identity and style should be displayed on the website, and these elements should also connect to other areas of marketing, such as social media, the in-person gym style and an email newsletter.
Extensive Online Offerings
Before and during the pandemic, many fitness interactions moved to the internet through apps, streamed classes and other digital offerings. That shift didn't go away but rather gave birth to the hybrid phenomenon where brick-and-mortar gyms offer in-person and online opportunities.
Providing ways to work out on the go is something members continue to look for in 2023. Your gym can provide digital offerings through your choice of:
An interactive gym app

Streamed classes

A video library

Virtual trainer appointments

Helpful fitness and health content, such as videos and blog posts

Online fitness challenges
To stay on trend, you should tap into the latest web design fad of using motion effects within a website. For example, you can try:
Scrolling effects that create an action as the visitor scrolls

Moving text (kinetic typography)

A moving image, such as a continuously looping video (cinemagraphs)

Interactive animations
To make the most of these trends, you'll likely need to rely on the skills of a qualified web designer or web agency.
Or, if you want or need to keep things simpler, another trend you could follow is to go for minimalist web design that focuses on wording, with fewer images and less going on in the design.
Whether you follow these or another 2023 web design trend, make sure it fits your brand.
In addition to the web design, consider the content you have on your website. Some areas where you may want to put your focus in 2023 include:
Using SEO in the web pages and blog posts to help the site get found

Adding a link to the website through social media, as social media is a good place to attract new people

Creating human content—  in other words, relatable and fun

Including your gym's values, such as charitable causes
Using specialized software can help your gym deliver better on creating a great digital experience and giving members what they want. For instance, Paramount Acceptance has software that can help your gym provide experiences like these through your website:
Scheduling personal trainer sessions

Making online payments

Providing an updated calendar of classes and activities

Allowing online class sign-ups

Including different ways for members to communicate with your gym
Is your gym using any of these gym website aspects? How is that working for you? We'd love to hear about it from you. Also, let the team at Paramount Acceptance know if you're doing anything captivating or unique on your gym's website.