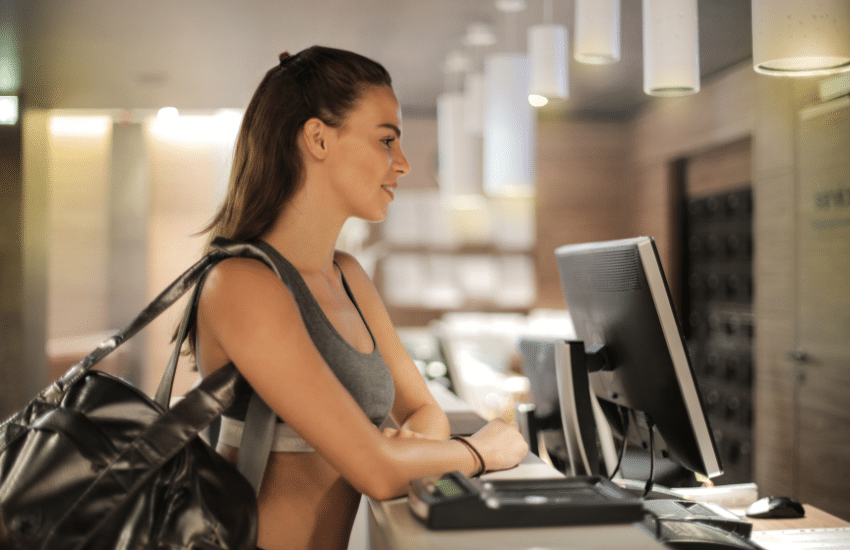 Ways To Make the Most of Your Fitness Club Software
If you want to maximize the benefits of your fitness club software, then look no further. In this blog post, we will share some practical tips and best practices that can help you get the most out of your fitness club software and stay organized with all the activities happening at your facility. Whether you're a gym owner or just starting as a personal trainer, managing multiple clients and keeping records straight can be daunting without an efficient system. However, these helpful suggestions make using our powerful fitness club software simpler! Here are some ways to ensure you take full advantage of its features for optimal results.  
Utilize online booking for classes to make it easier for members to sign up 
Finding the time and motivation to exercise can be difficult, but booking a class at a fitness club shouldn't be. That's where utilizing online booking comes in. By using fitness club software that includes online class sign-up, members can easily reserve their spot in the class of their choice. Whether you're a seasoned gym-goer or a newcomer trying to make exercise a habit, online booking makes it simple to schedule a workout. As a fitness club, we understand the importance of making things easy for our members. That's why we offer online class booking to help streamline the process and get you on track to achieving your fitness goals. 
Streamline customer service by enabling staff to send automatic notifications and messages 
As a fitness club owner, providing excellent customer service is paramount to keeping your members happy and satisfied. However, manually sending notifications and messages can be daunting and time-consuming for staff. That's where fitness club software comes in to streamline customer service. By enabling staff to send automatic notifications and messages, your club can enhance customer service and keep members informed about their membership status, upcoming classes, and promotions. With this software, your staff can focus on providing personalized and effective assistance rather than spending hours on administrative tasks. Say goodbye to manual tasks and hello to streamlined customer service with fitness club software. 
Offer discounts or deals to members that refer friends or family members 
Looking for a way to keep your fitness club members engaged and loyal? Consider offering discounts or deals to those who refer their friends or family to your gym. With the help of fitness club software, you can manage these referral programs seamlessly and efficiently. By incentivizing your members to bring in new business, you increase your client base and build a strong sense of community within your gym. Plus, a little discount can go a long way in making your members feel valued and appreciated. So why not try it and see how it can benefit your fitness club today? 
Utilize the data collected from the software to identify trends in membership usage or preferences
As fitness clubs grow in popularity, it's becoming increasingly important to understand what members are looking for to improve the overall experience. That's where utilizing the data collected from the software comes in. By identifying trends in membership usage or preferences, fitness club owners and managers can adapt their services to meet the needs of their members better. Whether analyzing peak usage times, tracking which classes are most popular, or identifying any common complaints, data can provide invaluable insights into what's working and what's not. With this information, fitness club owners can make informed decisions to ensure members get the most from their membership. 
By utilizing the innovative technology and online booking options available today, you can make joining and taking classes easier for your members. Automated messages and notifications from staff can help streamline customer service as well. Additionally, offering discounts or deals will incentivize members to refer friends and family members, increasing engagement and loyalty. Utilizing data collected from the software helps identify usage trends and preferences that will let you tailor each experience even better. In this way, proactively tailoring experiences towards their needs increases engagement and loyalty while providing members the clarity they need to see results — leading them one step closer to achieving their successes!