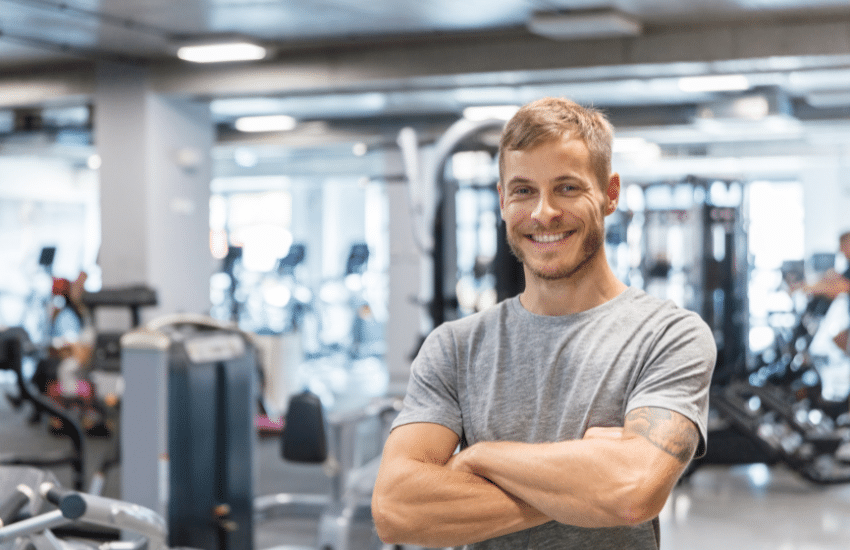 The Benefits of Using Gym Membership Software for Fitness Business Owners
Are you a fitness business owner looking to gain an edge in the increasingly competitive health and wellness industry? Gym membership software might just be your ticket to success. It can help save time, provide greater convenience for clients, keep track of memberships and payments, and boost overall efficiency in the day-to-day management of your facility. Read on for more detailed information about how using gym membership software can put you ahead!
Overview of the Benefits of using fitness club Software
In today's fast-paced world, fitness clubs have become essential to many people's lives. With the increasing number of people joining these clubs, manually managing them has become daunting. Thankfully, fitness club software has come to the rescue. By automating several tasks, such as member registration, class schedules, and billing, fitness club software has made the management of fitness clubs much more comfortable and efficient. It also helps reduce costs associated with manual labor and improves overall communication with members. These benefits make fitness club software a must-have for all fitness club owners who want to take their business to the next level. 
Automate Billing Processes and Manage Memberships Efficiently 
Managing a gym is no easy task, especially regarding billing processes and membership management. But with the help of software designed specifically for gyms, these tasks can be a breeze. Automating your billing processes saves you time, ensures accuracy, and eliminates the risk of human error. With efficient membership management software, you can track member attendance, send personalized communications, and even automate renewals. Say goodbye to administrative headaches and hello to streamlined operations with the right software for your gym. 
Tracking Attendance and how it provides valuable insights for both members and management
With the right fitness club software, attendance tracking can be incredibly powerful. From the member's perspective, it allows them to monitor their progress and understand where they may need to adjust their routines. But it's not just the individuals that benefit from Attendance tracking – management can gain valuable insights too. By analyzing attendance data, they can identify trends and make informed decisions about scheduling, staffing, and resources. Attendance tracking enables clubs to serve their members better and operate as efficiently as possible. 
Creating Reports to Keep Track of Member Activity and Retention 
Keeping track of member activity and retention is essential for the success of any gym. With advancements in technology, software for gyms that can assist in creating reports for tracking member activity and retention is now available. Analyzing these reports can help gym management identify areas of improvement and implement changes that will increase member retention. By utilizing software for gyms, owners and managers can tailor their approach to members and ultimately enhance the overall gym experience. 
Maximizing Revenue by Setting Up Different Membership Packages 
For gym owners, maximizing revenue is one of the most important aspects of running a successful business. A great way to do this is by setting up different membership packages for customers to choose from. By offering various options, gym owners can cater to a wider range of individuals' needs and preferences while incentivizing customers to choose a higher-priced package that may include additional benefits, such as personal training sessions or access to exclusive facilities. In today's competitive fitness market, having various membership options can set a gym apart from its competitors and ultimately lead to increased revenue and satisfied customers.
Our Cutting-Edge Gym Software System and Digital Sign-Ups
Are you tired of wasting time in long queues just to sign up for your favorite fitness classes? Look no further! Our innovative gym software system with digital sign-ups is here to transform your fitness journey. Say goodbye to cumbersome paperwork and hello to seamless, instant sign-ups with just a few clicks. With our user-friendly platform, you can effortlessly reserve your spot in any class, view real-time availability, and even manage your schedule on the go. Embrace the convenience and efficiency of digital sign-ups, and experience a whole new level of motivation as you embark on your fitness goals. Join us today and unlock the door to a more innovative, smoother, and more rewarding fitness experience! 
Fitness club software can provide an efficient system for managing memberships and automating processes. It's a cost-effective solution that empowers gym owners and fitness professionals with the tools to track Attendance, create reporting, maximize revenue, and manage customer relationships. Also, embrace the future of fitness management and elevate your workout routine with our gym software system and digital sign-ups. In addition, membership packages will allow owners to generate greater revenue streams through strategically targeted offerings. Fitness club software is a cutting-edge solution that provides necessary information for making informed business decisions while streamlining processes to encourage growth most efficiently.